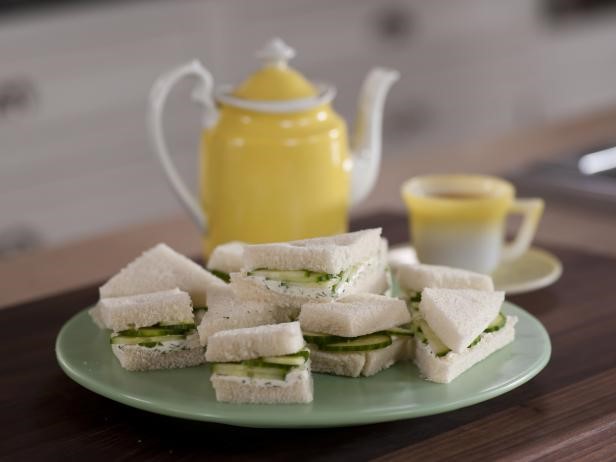 Mother's Day Tea at home.
4 ounces cream cheese, at room temperature
2 tablespoons chopped fresh dill (Dried Dill works well also)
Zest and juice of 1 lemon
Kosher salt and freshly ground black pepper
6 slices good-quality white bread*
1/3 large English seedless cucumber (about 4 inches), thinly sliced
Iced Tea or Hot Tea in a pretty cup.
Directions:
In a small bowl, combine the cream cheese, fresh dill, lemon zest, and lemon juice. Season the mixture with salt and pepper.
If using a full loaf, freeze and take out just before assembling. Cutting the crust off while frozen, makes a nice clean cut with very fresh soft bread.
Assemble the sandwiches while partially frozen, lay the slices of bread on your work service and distribute the cream cheese evenly among each slice, spreading into a thin layer. Arrange the cucumber slices in rows over 3 slices of the bread and cream cheese mix. Top with the remaining bread, and cut into quarters so there are 4 pieces from each sandwich, cover with plastic wrap and place in refrigerator to finish thawing. When table is all set with napkins and pretty little plates and tea, take sandwiches out and set on the table with some home-made flowers from paper, or little clippings from the yard.
This will help the sandwiches stay fresh and delicious. Enjoy a special tea with Mom or Grandma or that special person in your life who makes every day important. Happy Mother's Day!