MAKE GREEK YOGURT WITH YOUR INSTANT POT
If you have an instant pot with a yogurt setting, and just don't know where to start, follow along here and start making your own healthy, delicious yogurt.
SUPPLIES NEEDED:
Instant Pot with Yogurt Setting
Oven Mitts
Long Handle Wooden Spoon
½ Gallon of whole milk, preferably grass fed organic
Fine mesh Strainer
Cheese cloth
Large Bowl
Small Bowl
Whisk
1-2 tblsp of your favorite yogurt (Save some from your homemade for next time)
Thermometer (digital or meat thermometer)
STEP 1: POUR ENTIRE ½ GALLON INTO STAINLESS STEEL PAN INSIDE INSTANT POT. CLOSE LID AND PRESS "YOGURT" BUTTON UNTIL IT READS BOIL. LEAVE UNTIL IT BEEPS COMPLETING THE BOIL OF MILK.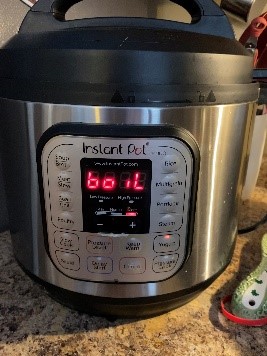 STEP 2: FILL SINK WITH ICE WATER. OPEN INSTANT POT AND CAREFULLY REMOVE HOT MILK WITH OVEN MITTS. SET INTO ICE BATH.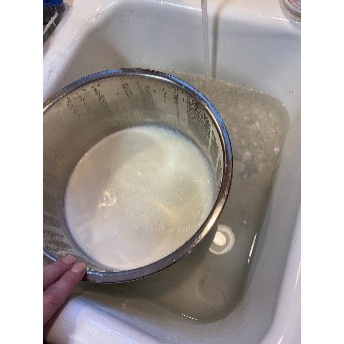 STEP 3: GENTLY SKIM THE MILK FILM FROM THE TOP AND DISCARD.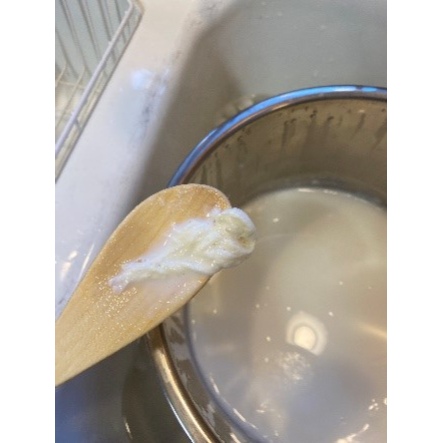 COOL TO 110 DEGREES, STIRRING SLOWLY. KEEP CHECKING TEMP AS THE ICE BATH COOLS IT.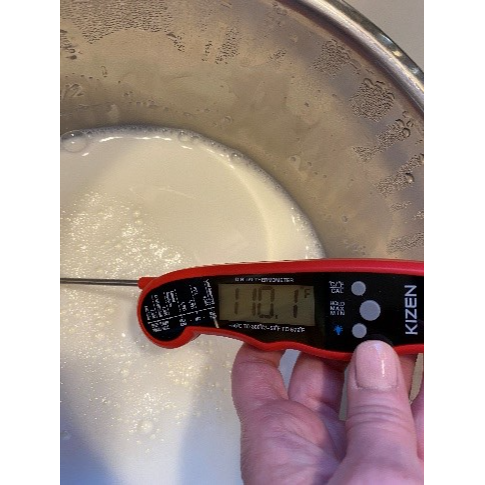 STEP 4: PLACE 1-2 TBLSP OF YOGURT (FOR CULTURE) INTO SMALL BOWL. ADD ABOUT 1 CUP OF THE COOLED 110 DEGREE YOGURT AND WISK TILL SMOOTH.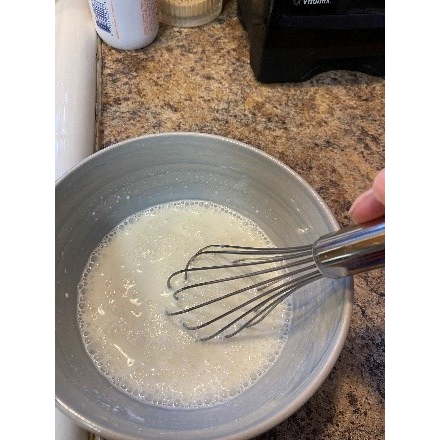 STEP 5: POUR BACK INTO POT AND STIR THROUGH. MAKE SURE TO WIPE THE STAINLESS-STEEL POT DRY BEFORE RETURNING TO INSTANT POT.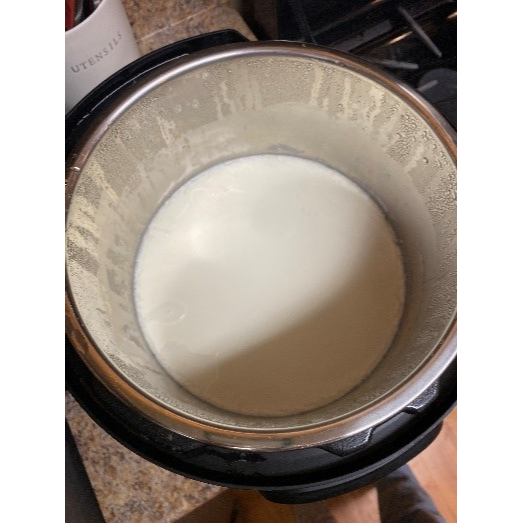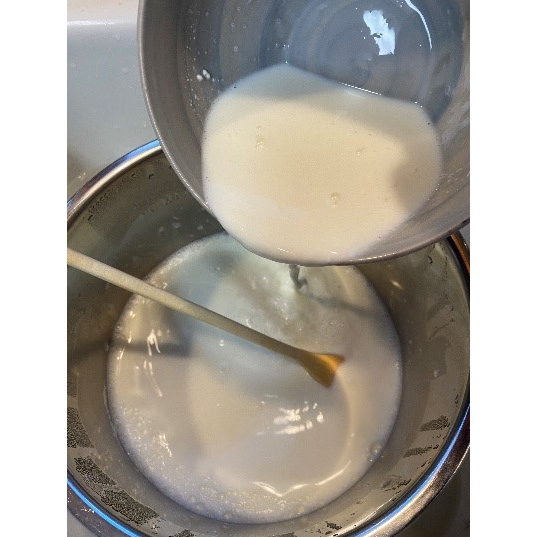 STEP 6: CLOSE LID. YOU CAN TURN THE VENT TO OPEN OR CLOSED. FOR THIS RECIPE IT DOES NOT MATTER. PRESS YOGURT BUTTON UNTIL IT READS 8:00 HOURS.
WHEN THE INSTANT POT BEEPS AND IS COMPLETE, IT WILL READ YOGURT ON THE SCREEN.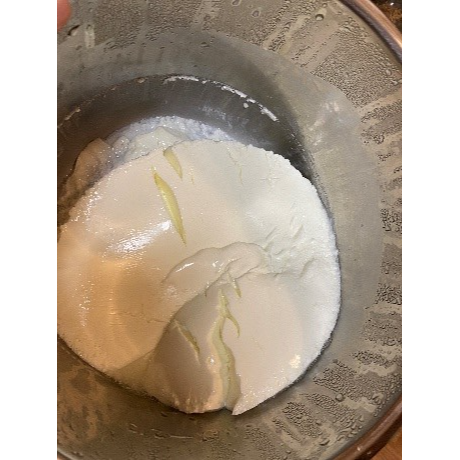 IN THIS CONDITION, THE YOGURT IS SOFT AND READY TO EAT. IF YOU WANT THICK, GREEK STYLE YOGURT, FOLLOW THE STEPS BELOW.
LINE STRAINER WITH CHEESE CLOTH. SET STRAINER OVER LARGE BOWL TO DRAIN WHEY FROM YOGURT.
FOLD CHEESE CLOTH
OVER THE TOP TO
KEEP COVERED.
PLACE IN REFRIGERATOR OVER NIGHT
THE WHEY WILL DRAIN OUT AND YOU CAN THROW AWAY OR USE IN SHAKES OR OTHER USES FOR WHEY. KEEP REFRIGERATED.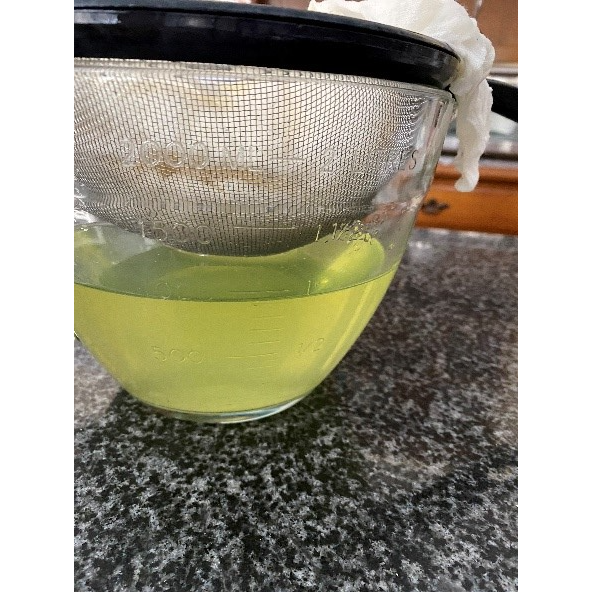 NOW YOU HAVE THICK YOGURT READY FOR EATING AS SOUR CREAM, BAKING, COOKING, OR BLEND WITH FRUIT, RAW HONEY, VANILLA, OR ANYTHING YOU LIKE. KEEP IN REFRIGERATOR COVERED. TO MAKE MORE, RESERVE A TABLESPOON OF THE HOMEMADE GREEK YOGURT TO CULTURE YOUR NEXT BATCH! ENJOY!!